resilience elearning with a Positive Working perspective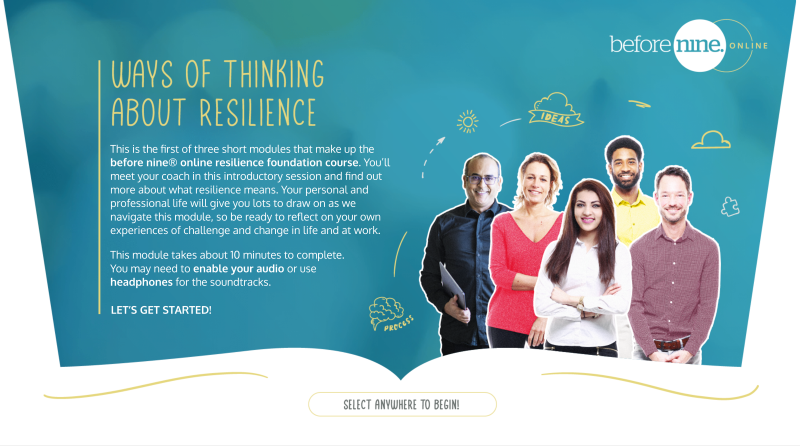 Resilience is a core offering in before nine's systemic Positive Working approach.
Developed through the science of Positive Organisational Psychology.
Rooted in our extensive practical experience of business resilience, transformation and change.
before nine® online's resilience foundation elearning introduces your people to practical strategies, tools and behaviours they can engage with on-demand to strengthen their ability to navigate challenge, change and adversity. 
Providing self-paced, on-demand elearning for the real world.
Delivered by your coach Dr Aarti Anhal in her trademark personable, plain-English style.  
 resilience foundation elearning: about the course
Our resilience foundation online course is easily accessible via your learning management system or before nine online's platform.
Each learner is guided through the foundations of understanding, exploring and applying their own self-created resilience 'toolkit'.
Enabling a person-centred approach whilst creating the culture across your workforce to flex and thrive in a volatile and uncertain world.
Delivered via a set pathway of bite-sized, on-demand learning modules that form the foundations of a structured resilience roadmap.